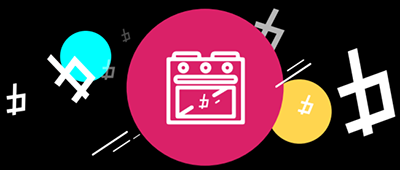 MEMBER REWARDS
Pioneer Badge
This badge grants its holder 10% of all BUN purchases from their invitees (paid in Credits, where 1 USDC ERC20 received equals 1 Credit), up until 31 December 2022. Thereafter, this reduces to 2% only on their invitees' first purchase.
Lifetime Free NFT Re-list
There is a prescribed fee in LTT for miners that decide to re-list an NFT for auction. That fee is waived for holders of the free NFT Re-list badge.
Referral Bonus
Miners that invite someone to join (by whitelisting their email address after 10 July 2021), receive 1 BUN for each USDC ERC20 they spend on their first BUN purchase. This benefit is scheduled to end on 31 December 2022 but maybe varied subsequently.
The Degrees
Miners that collect a simple majority of NFTs in a themed set (e.g., 3 out of 5) get a degree, which give them additional weightage in Oven rewards calculation and better mining ratios. They can achieve up to 5 degrees.




Mystery Gift
Miners that complete a full themed set of NFTs get a mystery gift.
Genesis Army Badge
This is a hyper-exclusive club with only 100 seats. Anyone invited by someone in the Genesis Army receive a bonus of 1 BUN per BUN pack purchased. In addition, Genesis Army members receive additional weightage in the Parliament (member governance).
Mining Ratio
Everyone miner is assigned a mining ratio of between 13 BUN in auction for 1 LTT, to 42 for 1. The lower the ratio, the more effective the mining. Degrees collected allow miners to lower their mining ratios.
The Label
All members have an additional perk: their usernames are listed as owners of NFTs if curators display their works linked to NFTs they own at a gallery or museum.